Phoenixville Eye Care Specialists
720 South Main Street
Phoenixville, Pennsylvania
19460-3844
610-933-3498
610-933-5052 (FAX)
Phoenixville Eye Care Specialists is Chester County's and Northwestern Montgomery County's premier full-service eye care provider, proudly serving Phoenixville and Pottstown as well as Limerick, Royersford, Collegeville and the Western Main Line. We have been the area leader in comprehensive eye care for over 35 years. We offer routine vision and medical eye examinations, the latest in glasses and contact lenses, 24-hour emergency eye care, medical treatment for eye diseases including glaucoma, macular degeneration and diabetic retinopathy, and state-of-the-art surgery, including small incision phacoemulsification cataract surgery and laser surgery.
Our doctors and staff are able to provide their wealth of knowledge and experience plus the latest in technology to treat all of your family's eye care needs, from children to adults. Most insurance plans are accepted.
Our mission is to provide the highest quality of care and patient satisfaction. Our goal is to deliver personalized long term eye care to all of our patients. We pledge to work together to provide the finest services and facilities for our patients.
Our ophthalmologists, optometrist and opticians serve patients from the Philadelphia, Phoenixville, Royersford, Limerick, Collegeville, Pottstown, and Western Main Line areas. Click here for directions.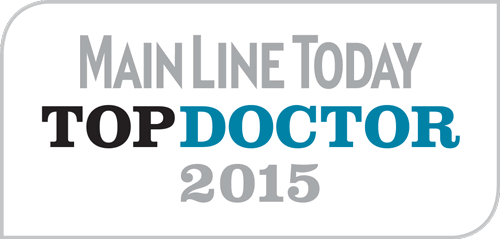 Congratulations to Dr. Shechter on being named one of the 2015 MainLine Top Doctors!
Meet Dr. Shechter
Dr. Shechter specializes in cataract surgery, especially complex cases. She also treats all medical eye diseases and performs comprehensive eye exams for children and adults
Meet Dr. Wilton
Dr. Wilton treats all medical eye diseases. She will perform comprehensive eye exams on both children and adults. She specializes in cataract and lid surgery and glaucoma laser surgery.
Meet Dr. Gulibon
Dr. Gulibon specializes in contact lenses. He successfully fits difficult cases with the latest technology.
Phoenixville Eye Care Specialists
720 S. Main Street
Phoenixville, PA
19460-3844
Phone: 610-933-3498
FAX: 610-933-5052
Get Directions